The best way to stay organised in 2021!
If you want to experience stress-free family organization then you should download this free Family Planner that will help you keep track of your family schedules and activities, important dates and to-do stuff around the house.
A Planner with 15 beautiful and simply designed pages.
Pin this image to save the planner
​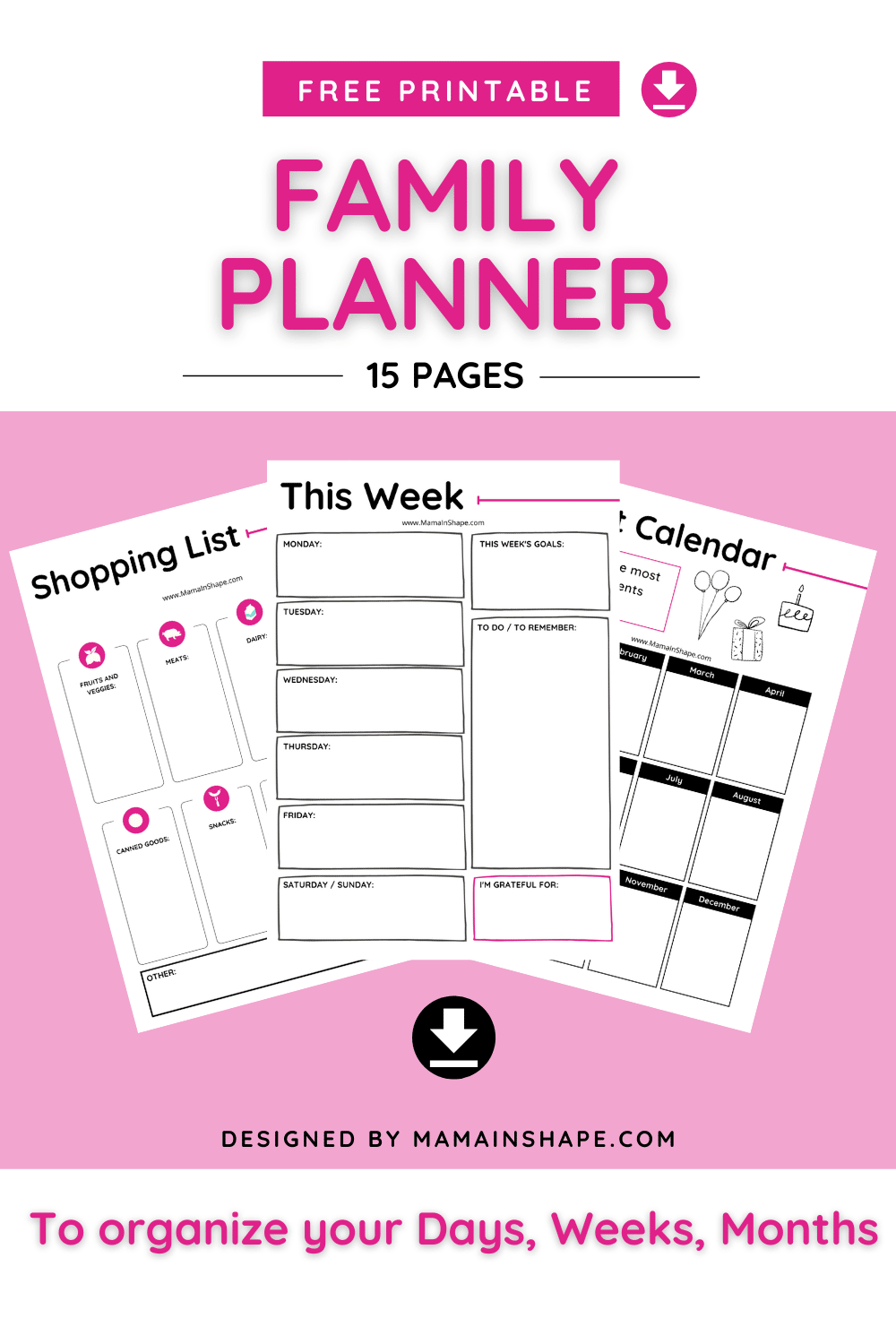 ​
The Planner contains (see sample pages in the gallery below):
- Monthly Calendar (for any month)
- Weekly Planner
- Daily Schedule
- Event Calendar
- Weekly Activities Tracker for every family member
- Responsibilities Tracker for every family member
- Weekly Menu Planner
- Shopping List
- To-Do List
- Cleaning Schedule
​- Individual Daily Chores
- Individual Daily Schedule
- School Schedule
- Packing List
- Monthly Budget
​